Portland Head Light
I'm home from the trip to Maine, and I'm soooo glad to be off the road! Two and a half days of hard driving each way is not fun! At least we had a couple of days to spend with Tessa and Lily before we headed back.
Both Don and I are feeling a little at loose ends right now without Lily here. We both have to establish a new lifestyle for ourselves and for the most part I'm looking forward to that. While we won't have the joy of living with a bright and witty 10 year old, we also won't have the responsibility of raising her.
The trip was amazing in so many ways. It was the first time I'd been in New England and I have to say that NY state is incredibly beautiful! Every mile on the road brought a new view of something beautiful. We drove across Vermont and New Hampshire and again, non-stop beauty in the woods, rivers and valleys around us, punctured by such picturesque little towns! The Midwest has it's own kind of beauty but this was spectacular!
Old Port section of Portland
In Portland, we did touristy things and had a lot of fun with our girls. On the way home, I slammed on the brakes as we drove through Wilmington VT and I saw a quilt store on the side of the road.
Norton House
. Of course I stopped in while Don amused himself at the craft beer shop next door. I was looking for something Vermonty to remind me of my first trip to New England but no luck. I did get a great bag of scraps and a couple of fat quarters but that was it. Even though they're not particularly New England-ish, I'll be reminded of this trip every time I see the fabrics in the quilts I make.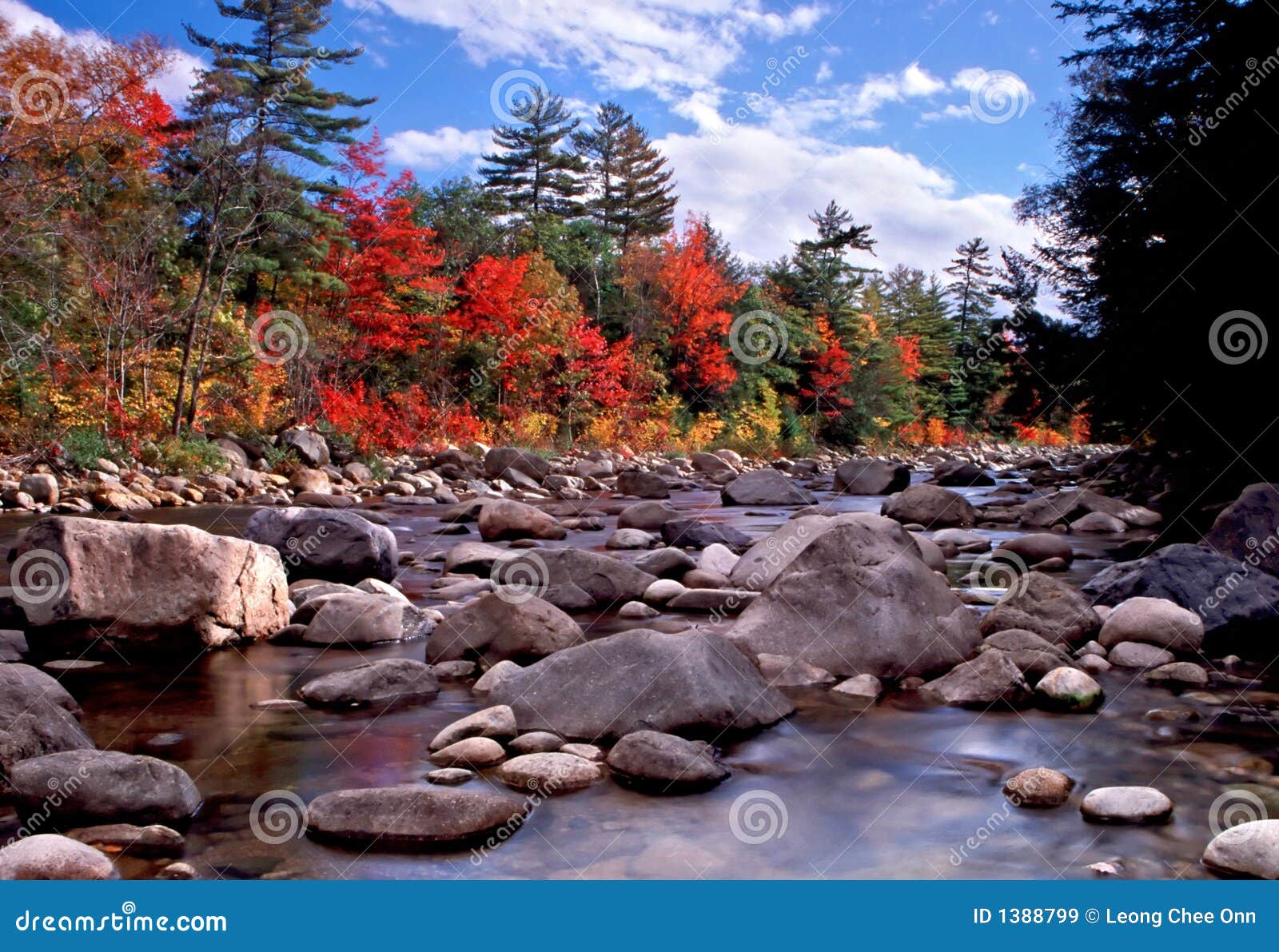 copied from Dreamstime.com
As I drove across the states, I planned the new quilt I'll be making based on the colors of this trip. Even though the fall leaves had passed their prime colors, they were still gorgeous. The quilt will be made of the copper, russet, gold and forest green colors of the trees with splashes of lime green from the moss on the rocks and crimson from a few remaining maple and sumac leaves with cream as the neutral. I decided to use a variety of grays for the sashings because of the granite rocks and stones that were everywhere. Now, if I could just find a pattern for these colors, I'd be set to go. :-)
Well, I have the laundry in the washer, something frozen from the freezer for dinner and the suitcases unpacked. Should I do a little cleaning or should I go the my sewing room? I think you know the answer!