No sewing for me yesterday. We went to nearby Pensacola FL, so I could shop at A & E Pharmacy where there's a huge selection of quilting fabrics, and to have lunch. It was a good day.
We had to check out Santa Rosa Island first, a very large barrier island in the Gulf, and for my money, one visit there is more than enough. We only went to the nearest beach so I don't know what the rest is like, but it was pretty much as one would expect a tourist trap to be. The beach, however, was very nice, and I managed to get a couple of pics for your pleasure. It was extremely windy coming off the Gulf so we didn't spend too much time out there. The shore birds were busy though. Below is a pic of some birds that I'm not familiar with, Wisconsin not having an ocean shoreline. I've seen these birds before at the beach in our area, too, and they are quite small, about the size of a chickadee but with extra long legs.
The humorous thing is that they run so fast on their legs--they almost look cartoonish, the legs go so fast. Like the roadrunner cartoon when he goes fast their legs are just a blur.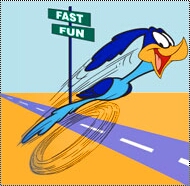 The gulls were standing sentinel along water's edge, but I don't know what kind of gulls they were. My friend, the ornithologist, cautions me that there are not such things as "sea gulls
." She says they are all gulls and each species has a different name, such as herring gull, ring necked gull, and so forth. So I always call them simply gulls so I don't get her riled up. ;-)
You can see the surf coming in and how big the waves are. Not too high, but I'm glad to not be swimming in there. All in all, the beach was gorgeous with skies so blue and the sand so white. Mhhh!
After the beach it was off to A&E for some fabric therapy. Oooooh, I felt so rejuvenated when I was finished with the therapy session! Below is the fabric I found for Jo's quilt border, binding and backing. It's black and gold with some red, perfect for her quilt. Speaking of that project, I didn't hear from anyone with advice on what I should do about the long skinny quilt. However, I had a thought sometime yesterday and have come up with a solution. I spoke with Jo today and she agrees that I should take part of it apart and reconstruct it so there are 4 blocks across and 4 down, making it square. She has another T shirt that I can use for the 16th block and she'll get it to me after I'm back home. So that project is put aside until I get home and can resume working on it.
I also found a cute Halloween fabric that I'll use in something for my Etsy shop. Some black spooky fabric to go with and a cream colored fabric that has a spiderweb design in it. Hard to see in this photo but its a great neutral that I'll be using in lots of future scrappy quilts.
I found some wordy neutrals that show up in this photo as very yellow. I don't know why that happens since I took this pic in the exact same spot with the exact same lighting as the pic above. Maybe it's to gold fabric I put with the neutrals, I don't know. At any rate, the one in the upper left is very small typed names of quilt shops, every shop in the country that carries Moda fabrics, separated by teeny tiny red hearts. The gold fabric looks like a Civil War repro, so I got it to add to my stash.
Lastly, I found pony fabric to use in Lily's Pony Club quilt that I want to make for her. I chose these 4 fabrics and I'll use them fussy cut in some of the blocks of that quilt. I'm really excited to begin this quilt when I get home. I think I'll have to begin a system of rotation, making a Solstice block, a Pony block, a Farmer's Wife block and so forth in between quilting up some of my tops, as I've promised to do in 2017.
Our visit to the beach and my "therapy" session really gave us an appetite so we headed off to McQuire's for a late lunch/early dinner. Would that be called "Linner," or "Lupper?" Anyway, we found McGuire's as delicious as it was last year. No pics of anything since it was really dark in the dining room where we were seated, but I did consider photos, so that's something. We enjoyed "Feasting" on Shepherd's Pie and Steak and Mushroom Pie, and "Imbibed" with a glass of Irish Red Ale, and let's just not speak of "Debauchery," okay? Don and I may be old but we're not out, if you know what I mean. :o)
Back home in time to spend the evening lounging. I didn't work on that Solstice block that needs to be fixed--today for sure--but I did finish the Bear block of Among the Pines. Well, I thought I'd finished it but this morning I realized I need to do some French Knots before it's totally finished. Again, that will get done today.
Now I need to make up a shopping list and get some provisions for the next few days, and I also want to spend some time at the beach this afternoon, so I'm not sure how much sewing will get done. I'll surely let you know.