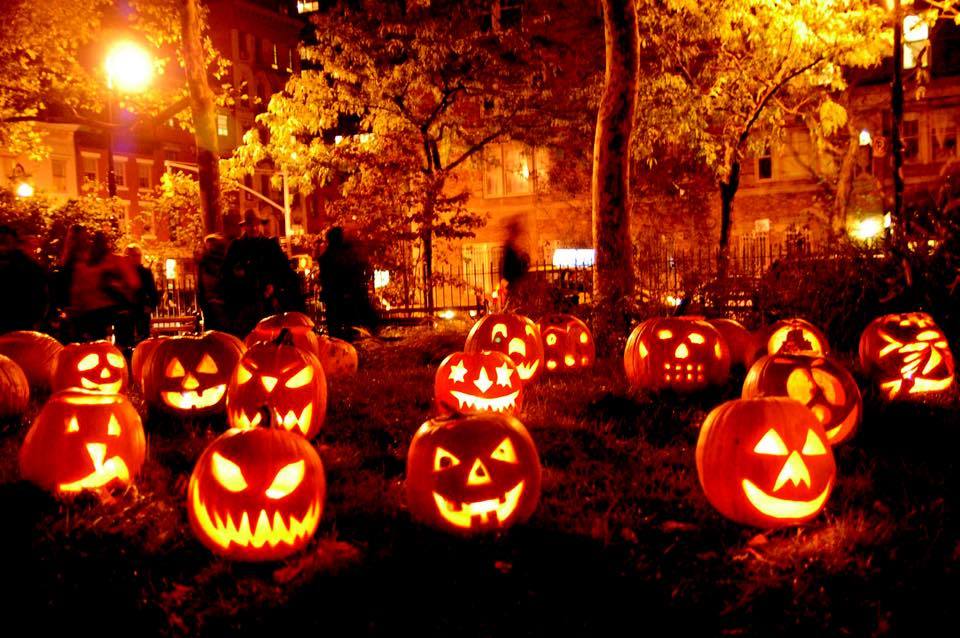 Are you ready for them? They'll be coming to my house tonight and I'm ready for them! Yesterday I realized I didn't have anything to hand out to the Trick and Treaters so a quick run to the store and now I'm loaded with candy and ready to meet the neighborhood zombies!
When we lived in our old house--out in the country--we never got Trick and Treaters, but every year I would buy a heap of candy, light the Jack O'Lanterns, turn on the porch light and wait. And wait. And nibble a little. Then nibble a lot. Until the candle had burned out in the Jack and it was time for the 10 o'clock news and bed time. Every year I would buy less and less candy until it was only one bag--just in case. Eventually I stopped buying any candy, and wouldn't you know, that was the year we got one family trick and treating! Don and I had to really scramble to find something to give these poor kids--some apples and coins, I think. They never came back. I don't blame them.
Now that we live in town, we get a couple hundred kids at the door every year. I guess we have to make up for all the years we had none. Payback's a b---, I guess. I usually stay in the background and Don hands out the treats. He loves it--I don't. When the children were young, I was always the one to take them out into the neighborhood to fill their buckets while Don stayed home. We both were happy with that arrangement. I miss those days of going out with the kids. One year, I was taking Lily around her neighborhood while her mom was in class, and after her bucket was overflowing and all our pockets were stuffed, she turned to me and said, "Wow! This street's like a candy faucet!" Such an appropriate comment!
Other than getting ready for the evening activity--and there's nothing really to do--I have another busy day looking at me. Yesterday I worked on the snowman mug rugs but didn't finish them as planned. However I managed to get them this far--all embroidered and ready for quilting and binding.
I embroidered the eyes with satin stitch instead of sewing on buttons as the pattern called for, and I embroidered the stick arms, through the batting so it's already somewhat quilted. The pattern also calls for stitching on white buttons in the background, like snowflakes, but I decided to leave off all the buttons. If you set your mug on the button, it'll be lopsided and tippy and I don't think that's very good.
I also worked on my little embroideries for pin cushions. I finished the redwork house last night . . .
Below is the bird on the branch that I completed the night before . . .
and I began the third of the 4 designs, another bird on a branch, but different from the first one.
I'm really anxious to get these finished and made up into the pin cushions. Each design measures about 4 x 4 so I traced them out on one large piece of fabric in order to have room to hoop each one. So even though some of them are finished, I have to complete all of them before I can cut them apart and sew them into the pin cushions. Sigh.
Today, I have to make a trip to the grocery store and then I'll be working on finishing these embroideries. Also I hope to get to making more of the wine totes. Got to go and get everything done before the goblins and ghosts come out!