Let me preface this post by apologizing to anyone who already knows this. I'm excited because I just learned about it! And, of course, I have to share it!
I recently began getting Prevention magazine--it's all about natural and healthy information. In the November issue, there's an article about preventing aging--yeah, right, I says to myself. But I read the article anyway, and I learned something amazing. New studies show that exercise not only keeps your muscles fit and trim, but will repair muscles that have gone to flab due to "couch potato-itis."
The article shows MRI images of muscle of athletes and couchies and it's amazing how little muscle is in the couchies' MRIs and how much fat is there instead. The most amazing thing is the MRI of the muscle of a couchie after only 12 weeks of regular exercise, is as healthy and fat-free as the athlete's!
"In one study of sedentary men and women in their late 60's [like me], participants who walked on a treadmill or rode an exercise bike for 30 to 40 minutes 4 to 6 times a week increased their mitochondria volume by as much as 68% in just 12 weeks." I find that simply amazing! It's like bringing your body back to life! BTW, the mitochondria are cells in the muscles which metabolize sugar and fat into energy. The more healthy mitochondria, the healthier we are. And to think that simply exercising will regenerate these mitochondria and thus regenerate our muscles is fantastic!
So, here's a condensed history of my health. When I quit smoking 25+ years ago, I began exercising as a way to try to keep the weight at bay. I was able to run in (and complete!) several half marathons and I did the same in cross country skiing in the winter. Over the course of several moves, complete with medical complications and depression at having to leave my friends and community, I became more and more of a couch potato, and when I began my sedentary job in 2005, it all went to hell. In the 8 years that I worked that job, I gained about 45 pounds!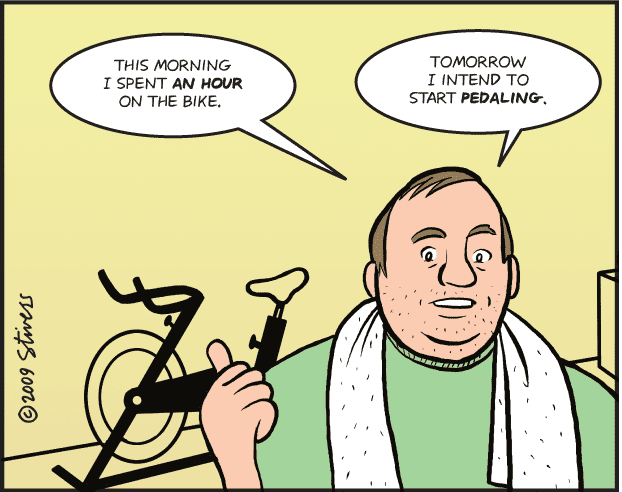 That brings me to the present time--overweight and out of shape. Can you imagine how I felt when I read about this new research? It's like I have a chance to get healthy again! So yesterday, I went downstairs and rode a few miles on the stationary bike and then did some boxing on the Wii. I used to do kick boxing which I loved and Wii boxing is the next best thing. Before I went to the boxing program, I took the Wii fitness evaluation and I came out as fit as a 54 year old! (I'm nearly 68 now.) I couldn't believe that! I thought I'd be much worse than that! That's another encouragement for me--I don't have as far to go as I thought! So, I'm beginning a journey to a healthier new me--wish me luck in sticking with the program, okay? I'll need all the encouragement I can get!
Oh, after I finished the biking and boxing, I spent the rest of the day in the sewing room. My reward for working out! :b) I plan to do the same today.